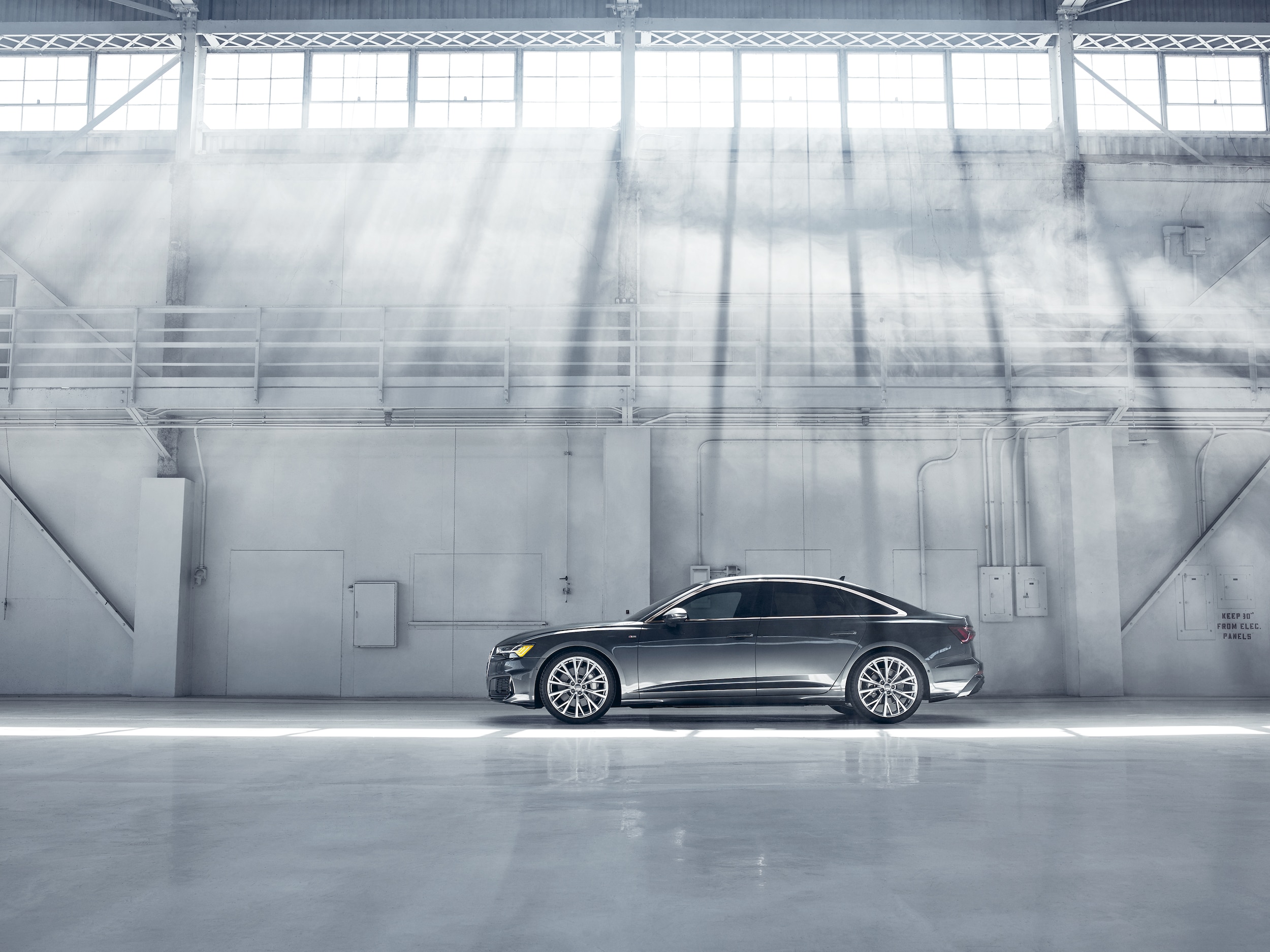 ?
Audi vehicles are well-known for being among the most reliable vehicles on the market. The designers at Audi make sure that each vehicle in the lineup has a powerful performance along with important tech features. The 2020 Audi A6 is now available at Audi Lafayette. To learn more about all the 2020 Audi A6 has to offer continue reading.
Robust Performance
The 2020 Audi A6 provides you with two engine options. One option is the 2.0-liter 45 TFSI I4. This engine provides 248 horsepower. A larger 3.0-liter 55 TFSI engine is available that provides 335 horsepower. When you choose the 3.0-liter engine, you will have the adaptable chassis feature. This feature comes with all-wheel steering for superior cornering, and there is a special suspension system that smooths out your ride.
All Audi vehicles, including the 2020 Audi A6, come with Audi's famous Quattro all-wheel drive. This all-wheel-drive system monitors the wheels and the vehicle's functions to determine when additional traction is needed.
Stunning Exterior
The exterior of the 2020 Audi A6 is sleek and stylish with an aerodynamic design. The headlights and taillights on the 2020 Audi A6 are stunning. The taillights feature dynamic turn signals that illuminate the turn signal in a sequence that starts from the center of the 2020 Audi A6 and works its way out. On the front of the A6, the front signals have this same dynamic motion.
Intuitive Technology
There are many convenient technology features in the 2020 Audi A6 that drivers in Lafayette are sure to enjoy, like being able to charge your smartphone with the Audi phone box quickly. This is a wireless charger for compatible smartphones for hassle-free charging on the go.
The 2020 A6 features a head-up display. This display is conveniently located in the windshield, so you will have access to vital vehicle information without having to take your eyes off the road.
The 2020 Audi A6 offers an elegant exterior, top performance, and great technology features. Test drive the 2020 A6 today at Audi Lafayette.