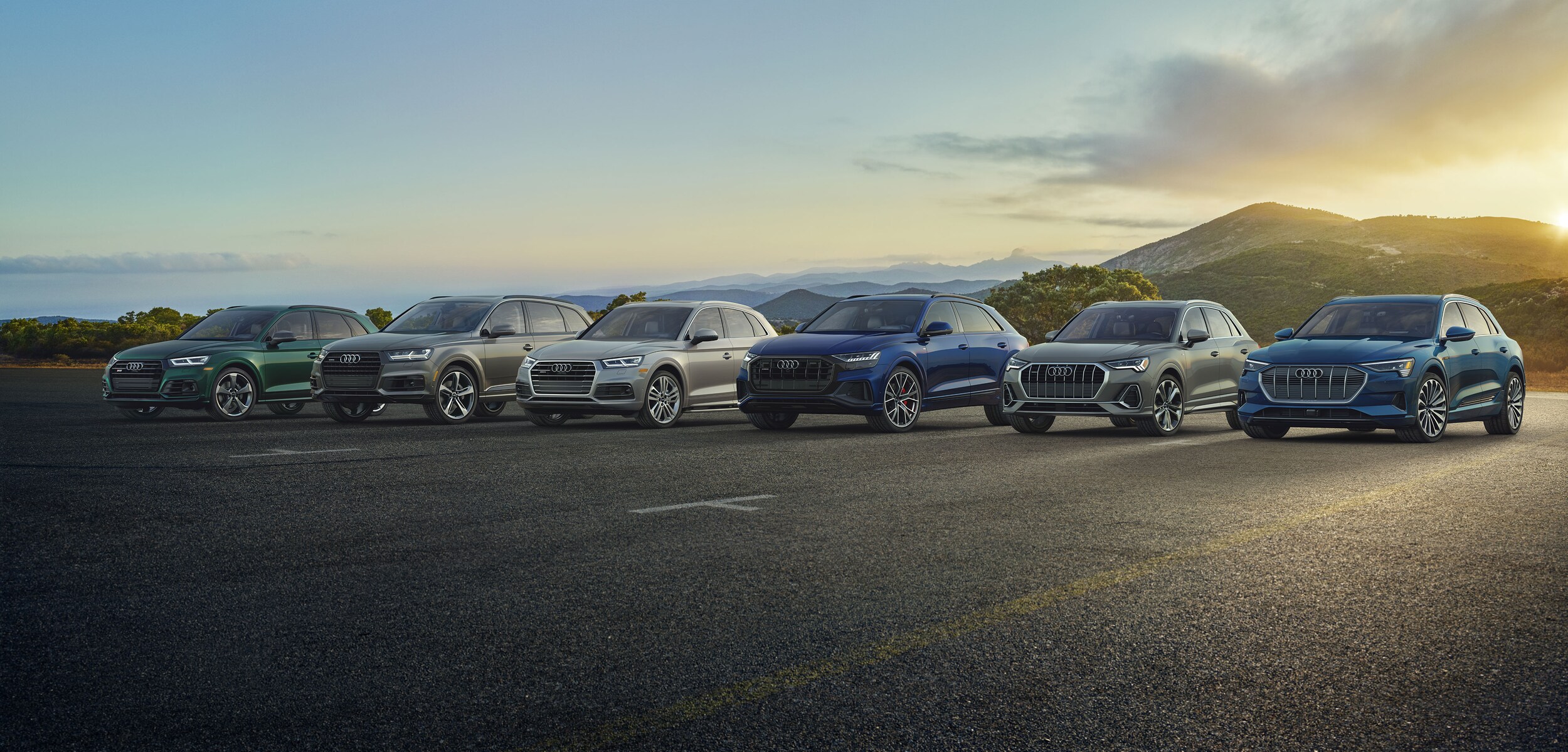 Today it is easier than ever before to buy a new Audi from home. We understand that it can be a challenge to make time to visit a dealership, test drive models and discuss financing options. That is why Audi Lafayette is making it possible to purchase your Audi online, and even get it delivered to your house! You can browse new inventory apply for credit and even enjoy virtual vehicle tours from your couch. Buying an Audi has never been this effortless. To learn more about how to purchase online continue reading.
Buying Online
Digital retailing is a fantastic way to save you time when buying your next Audi. Let's start with the available models. Our website offers you an in-depth overview of each of our new and used models.
Some of our newest editions to the 2020 lineup include the listed below:
Audi A4
Audi A3
Audi A6
Audi A8
Audi Q3
Audi Q7
No matter your lifestyle, you can effortlessly navigate through our models and narrow down your search.
You can check off features, body style, color, powertrains and more to ensure you get as many of your needs met as possible.
Online Financing
We also offer you useful online financing tools like an online credit application, as well as value your trade tool. With only a few clicks you'll see how much your current model is worth and how much you'll be able to save on your next Audi!
Once you have selected a model to buy, you can have it scheduled to be dropped off at your home, or you can pick it up at Audi Lafayette. We'll have it waiting out front when you arrive!
Buying online is one of the most convenient ways to own a new or used vehicle. We encourage you to explore our online tools, and if you have any questions, please feel free to contact us, and we would be more than happy to assist you.